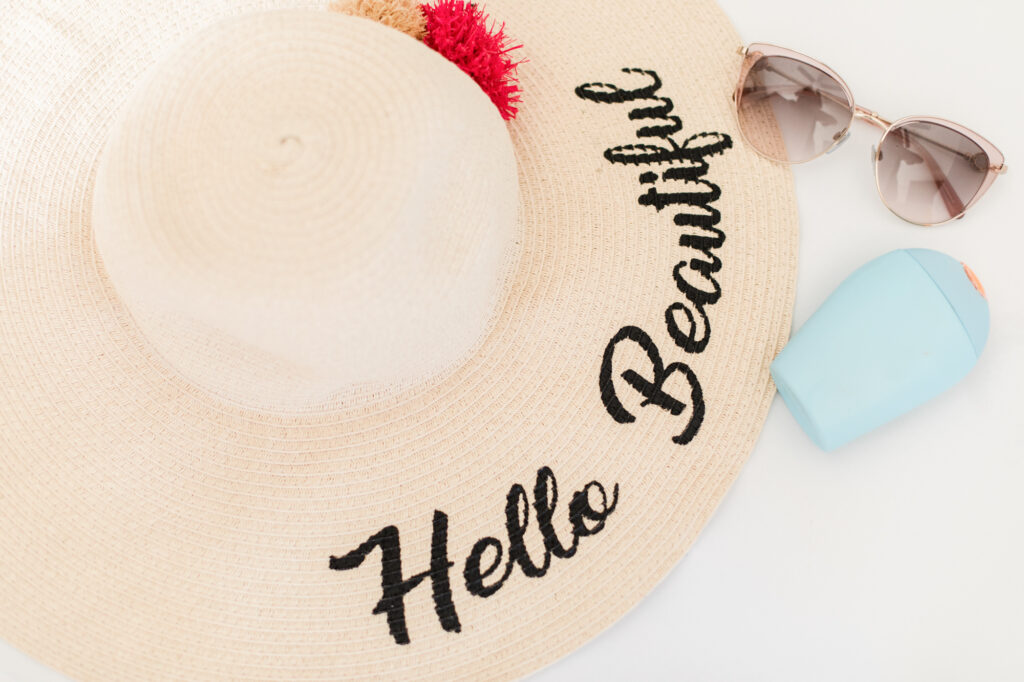 It's summer, and we are all planning some well deserved getaways and time in the sun. I have personally planned a series of pool days, beach days, park days, picnics, and lots of backyard parties. That means I am spending a LOT of time in the sun, and this summer we are venturing out after months of purely indoor living (thanks COVID!), so its important to protect the skin extra carefully.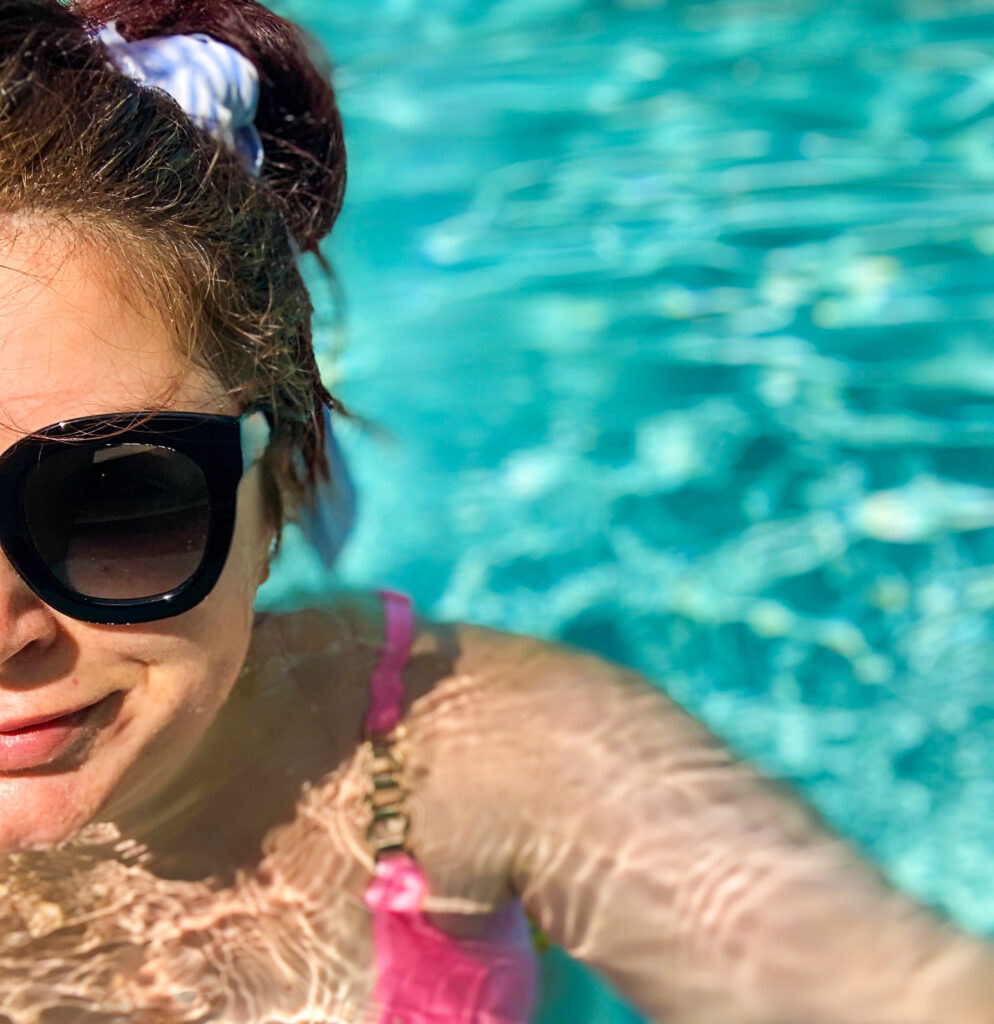 Looking back, the best skincare advice I ever got was this:
a) start your skincare young,
b) keep your face away from the sun, and
c) wear your sunscreen, always, always, always.
Start with a cute, but waterproof pouch. There are couple good ones I like to use – see them below.
Sunglasses with UVA/UVB filters. The bigger the better so your whole eye area is protected.
Wide brim straw hat so you can keep our face and neck away from the sun.
Sunscreen with high SPF, and lots of it. Feel free to use lower SPF on the rest of your body, but if you want to avoid premature aging you should really protect your face. For useful information about sunscreen and to calculate how much an how often you need to apply it, check out this helpful link.
Vitamin C serum before sun exposure. Check below which are some of my favorites.
One thing I have gotten in the habit of doing is to always take two Calcium gummies two hours before, to prep the skin for sun exposure.
And let's not forget to hydrate! Drink lots and lost of oz of water while in the sun. A nice bottle that will keep your water cold is definitely a good investment. A side note, if you prefer a refreshing lemonade, that works too!
And last but not least – add some flair. It is a fun beach/ pool day after all! Take a look at some statement towels I picked below.
Happy sunbathing!
XO,
Nene