Summer equals outdoor tacos. And tacos shared with friends are probably the best way to have tacos.
We recently hosted a taco party in our backyard so I thought I'd share some easy to follow advice on what went really well.
Start by creating a comfortable space.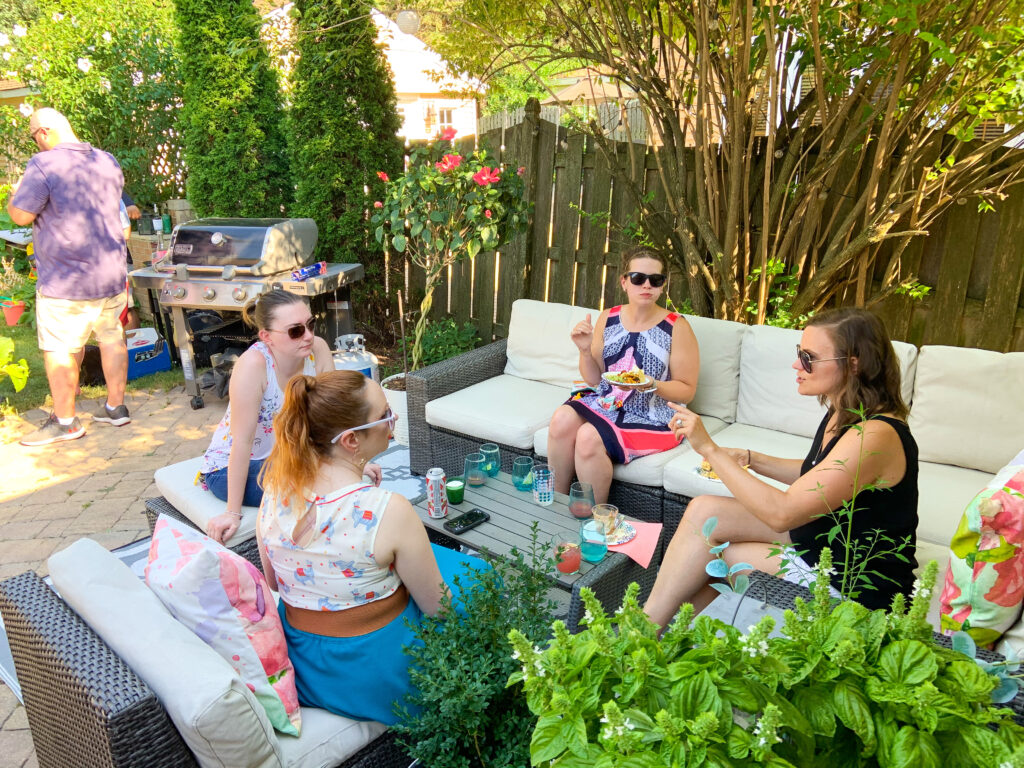 We had this party in time of social distancing, so we made sure to space out seats and tables in view different places. Plus people normally disperse in groups so its always nice to have a place to sit at various locations.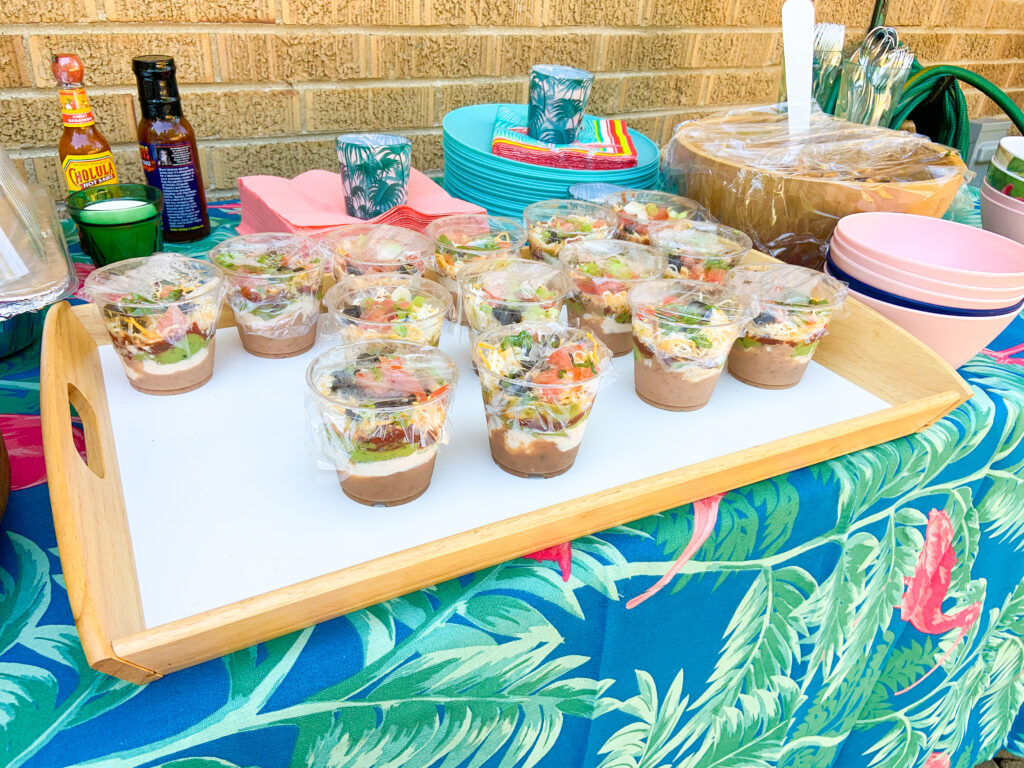 Single serve food items work best. In a time of pandemic or not, if there is a cute way to separate the food, I will absolutely do it. These 7-layer dip cups for example took forever to make, but they were so worth it. Not only are they cute but people can just grab one along with a handful of chips, and go mingle around.
The set up
This bring me to food presentation. At an event where I'd like people to move around and mingle, the food and the drinks will be on a separate locations. This helps me have dedicated "stations" and also reduces the crowding and wait around a single table. I can also easily keep an eye out if a refill is needed anywhere.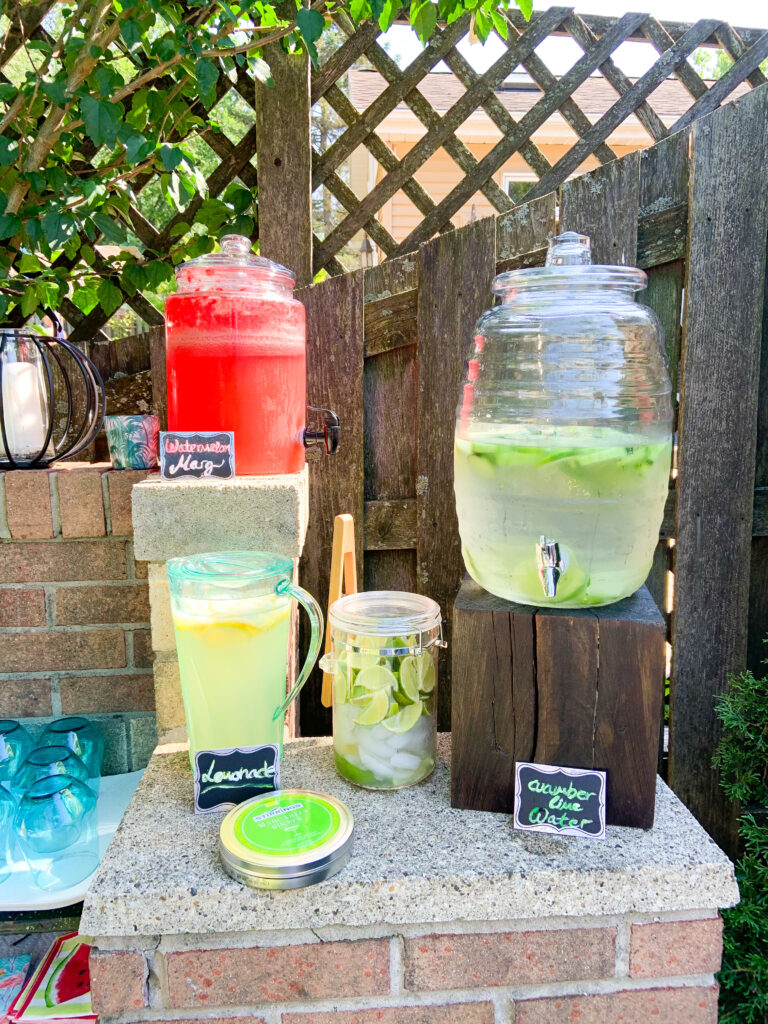 Important tip: Keep limes in a container with ice.
For drinks we decided to have a "bar" with watermelon margaritas and cucumber/mint infused water, along with organic lemonade. (See my recipe for the most perfect summer lemonade). To do this we used a brick grill in our backyard. If we didn't have this, I would have used a simple table and various wooden blocks to create different shelves for the drinks.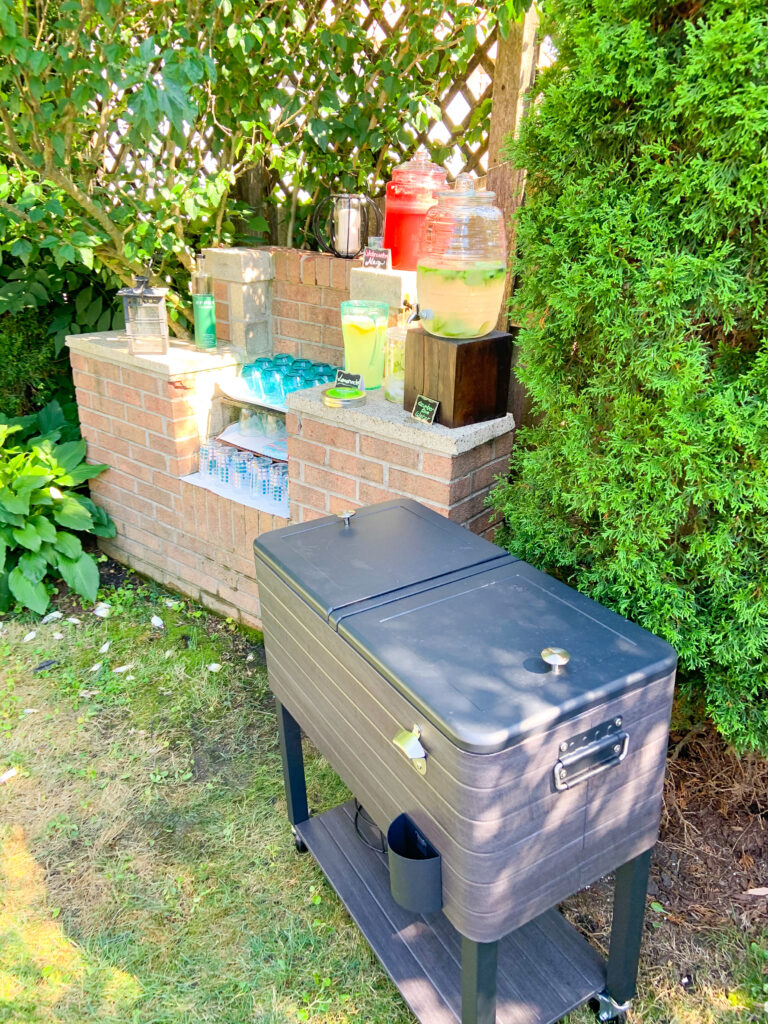 Similarly, we kept the the pulled pork and chicken for the tacos on the grill. This created a movement around the backyard and keep the atmosphere lively.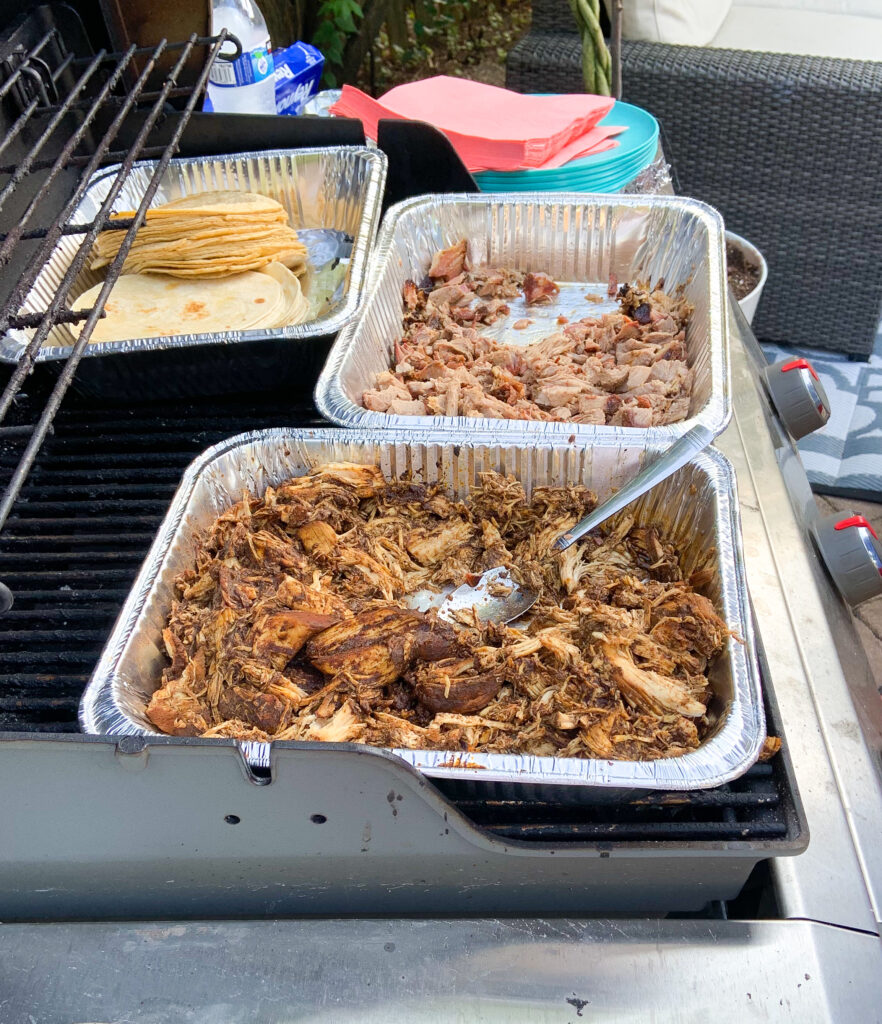 For our parties, I always use real glass, real plates and real (or "like real") silverware. Just in case I also included couple paper plates in case guests preferred those. There is definitely less waste this way, but more importantly, there is a lot more classiness and flair with using glassware. Drinks just taste better, look better, and also stay colder. Only one glass was shattered by the end of the night but it was worth it.
And last but not least, add some personal flair. Since it was such a hot day, I blew up this pool and filled it with water and with these confetti beach balls. They were floating around the pool all day and the gold confetti were basically disco balls in the sun.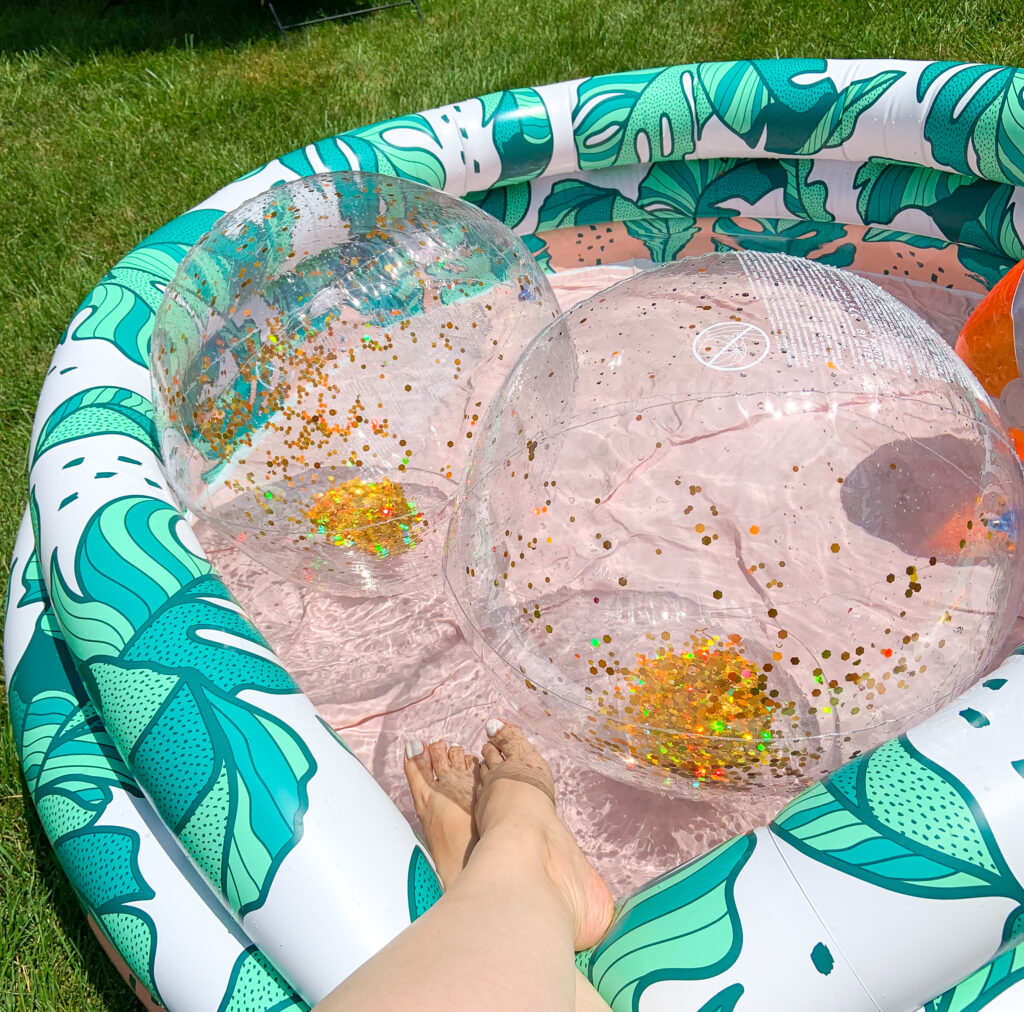 In the evening, the pool turned into a conversation centerpiece!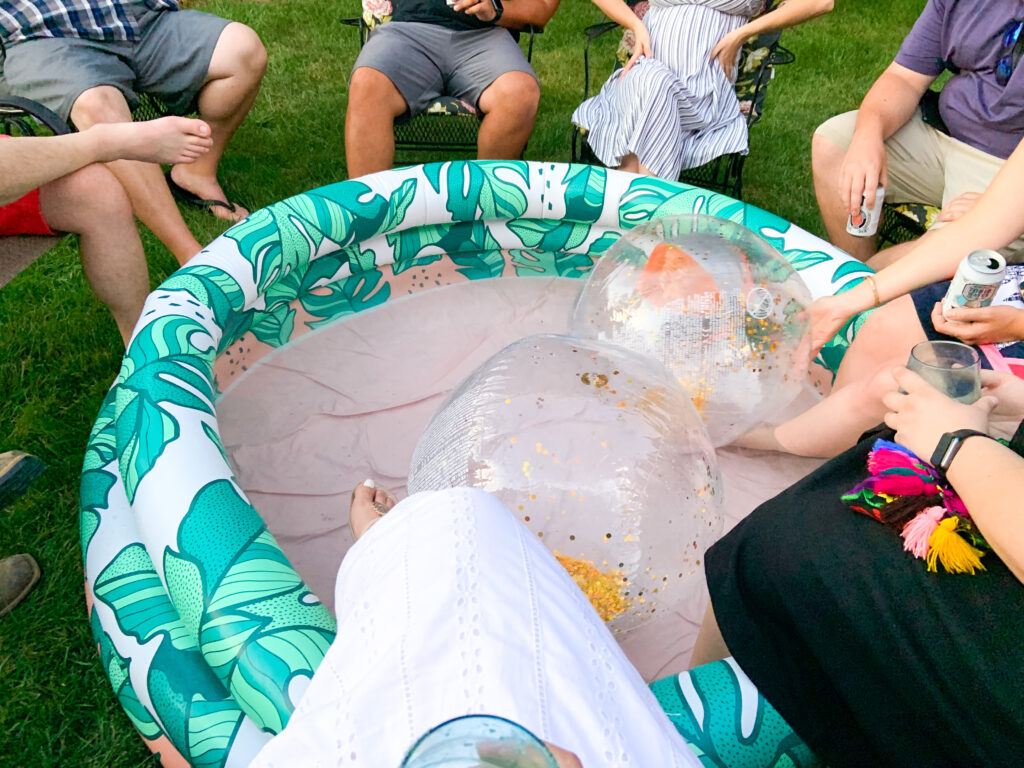 And make sure to tag me in your "real glass and plate" parties!
XO,
Nene