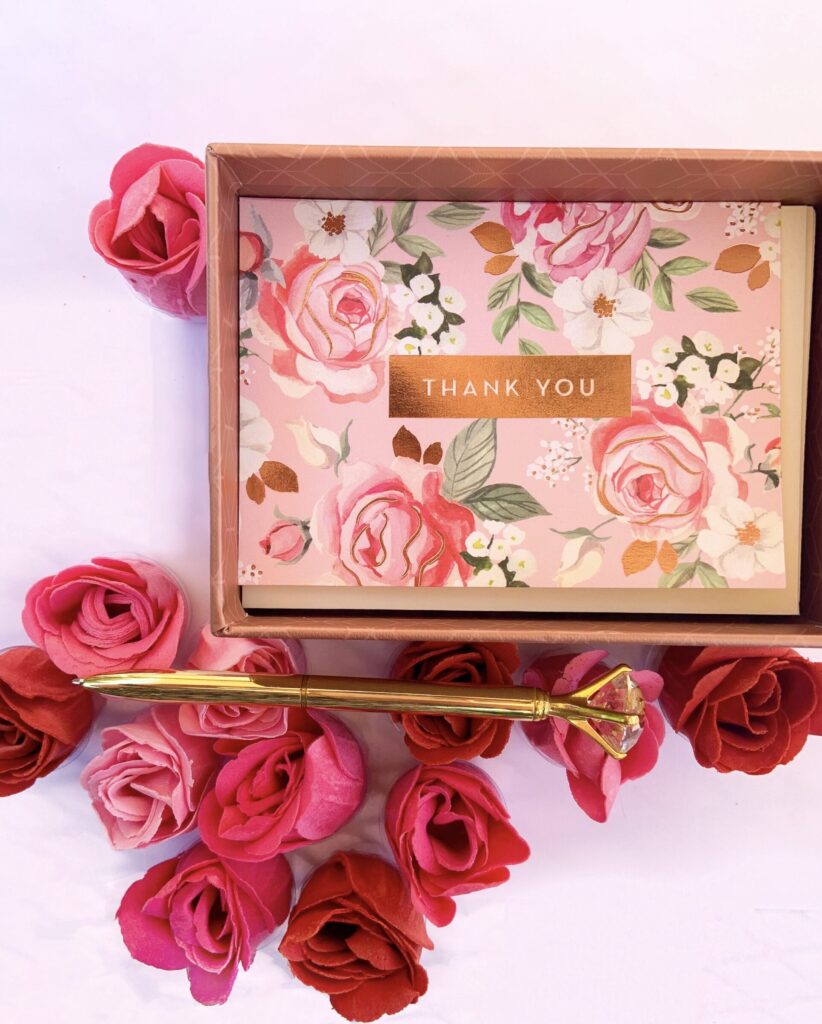 If you ever wondered when should you send a thank you card, the short answer is: it's better to be safe than sorry, so thank you cards are always a good idea. Even in situations when a card is not required, it will be a nice gesture to send one.
Everyone appreciates gratitude.
Thank you cards are one of the most elegant and thoughtful way to send a note of gratitude.
There are however several situations where you are required to send a thank you. After a job interview being one example. Thank you cards are also required and expected by guests after a wedding, bridal or baby shower. There is actually very detailed etiquette about these occasions that you can check here.
Outside of the above three, every time someone gives you a gift (Christmas, birthdays, etc) a thank you card is not expected if you open the gift in their presence. However it is always best decorum to send one anyway. If you open the gift in their absence, you should definitely send a note.
Another example is when someone goes out of their way to help you, sends you baked goods, dog/cat/house sits as a favor, invites you over for dinner as a guest of honor, gives a donation on your behalf, etc – you get the idea.
Basically, if you wonder if you should send a card or not, send one anyway.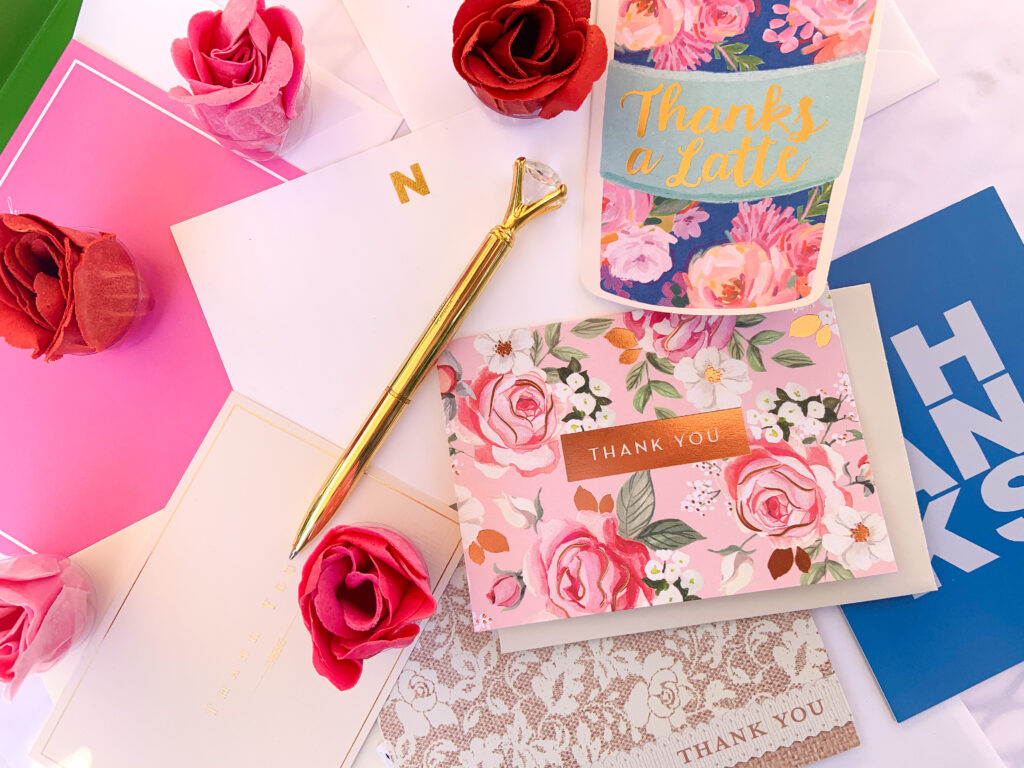 What to keep in mind when writing a Thank You Card:
Pick a card that reflects your personality. Monogrammed stationary is always a nice touch of style, but is also not necessary. Cards from bookstores, Target, Etsy, Amazon can also go above and beyond if written well. Whoever you are out shopping, grab a nice set of card whenever you see them. They are always nice to have handy. I usually keep on hand a combination of 4-5 thank you card and rotate them along with my own stationary.
When writing a thank you, always be specific. Saying "thank you for the beautiful vase" is more meaningful than a generic "thank you for the generous gift". The latter gives the impression that you don't remember what the gift was. Not cool.
Make it even more meaningful by saying how you will use the gift. For monetary gift and gift cards, mention what you plan to buy or towards which fund the money is going. For example "your gift will bring us closer to the Crate & Barrel sofa we've had an eye on for a while now".
Mail the card as soon as possible after the event. Never wait more than 1-2 weeks after a smaller event, and no more than 5-6 weeks after a weeding or a shower.
And don't forget, if someone sends you a thank you card you don't need to send one back.
XO,
Nene