If you're looking for a simple, outdoor and no-travel date idea, look no further thank your backyard or a nearby park. If planned and prepared right, picnics can be great for dates, whether with friends or your partner. They are very personal, make great memories and the photos are adorable.
To do this right, there are couple essentials that you need. These will elevate your whole experience and add flair.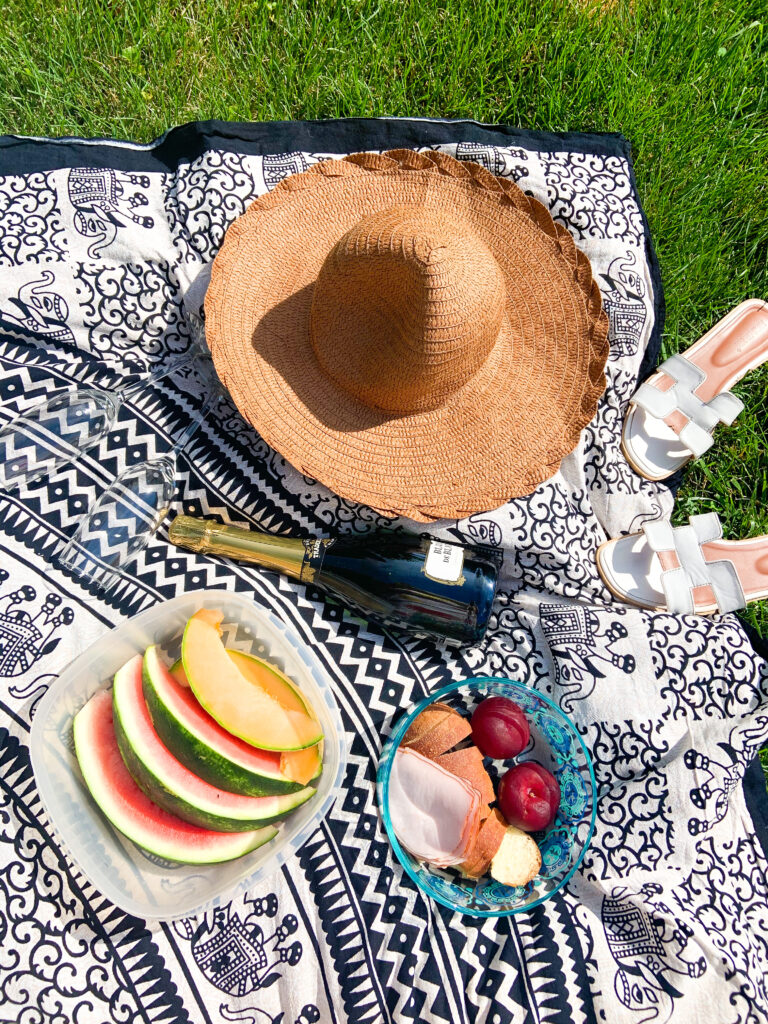 Here are couple of my trusted go-to pieces: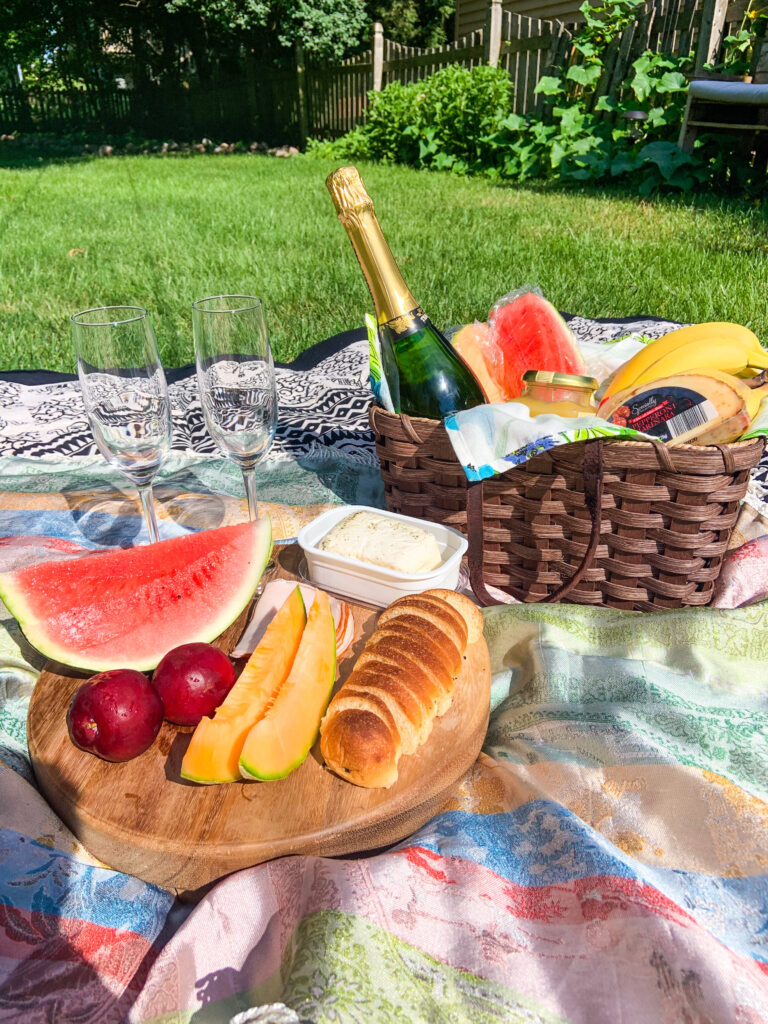 Start with a nice basket. For a backyard picnic use an open one. If you have to travel a bit to your picnic spot, use a basket that's closing up or at least use a linen napkin as a cover.
Use glass stemware. Paper or plastic cups just don't have the same appeal or classiness. And quite frankly, champagne tastes much better out of a flute. Because science.
Chilled bubbly or wine, obviously. If you're going to park or a picnic site and want to keep the bottle colder longer, opt for a bottle cooler and carry it separately.
Fruit and cheese to pair accordingly with the wine.
Cheese knife, spreader, peeler, couple utensils
Mini sandwiches and bite sized snacks
Napkins – again go for the real deal and bring linen napkins. Less waste plus it looks much, MUCH nicer.
Sunglasses, hat, sunscreen and bug spray.
A nice picnic scarf of blanket. See my picks below.
And of course, a camera or a charged phone!
Some of these pieces are worth investing in, since a good basket for example can make carrying heavy stuff much easier. Also it can be reused over and over. Its just something that is good to have it on had. I wish I added an investment basket to my wedding shower list. So, if you're looking for a romantic gift idea for an adventurous couple, look no further.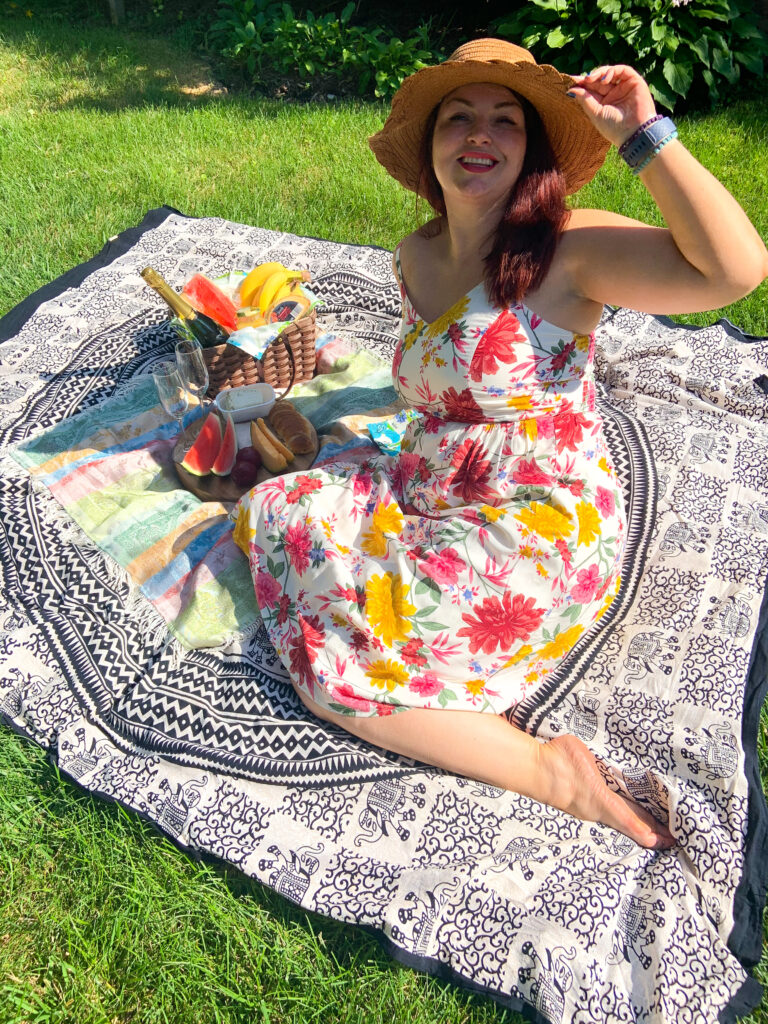 Have fun!
And for a reminder what are the essentials you need in the sun, check my post about it.
XO,
Nene